Tenba Shootout™ Backpack - Medium
I need to purchase a new pack because I was adding a new lens and teleconverter. This is the pack I chose because it has the room to accommodate and 400mm and teleconverter. All the other stuff for my pack fits in there so it was perfect.

It holds my five lenses and battery pack, plus my macro and fish-eye lenses. I don't put my lenses in there with the covers off... I put them in their cases with the caps and hoods. Its a great compartment for my new lenses!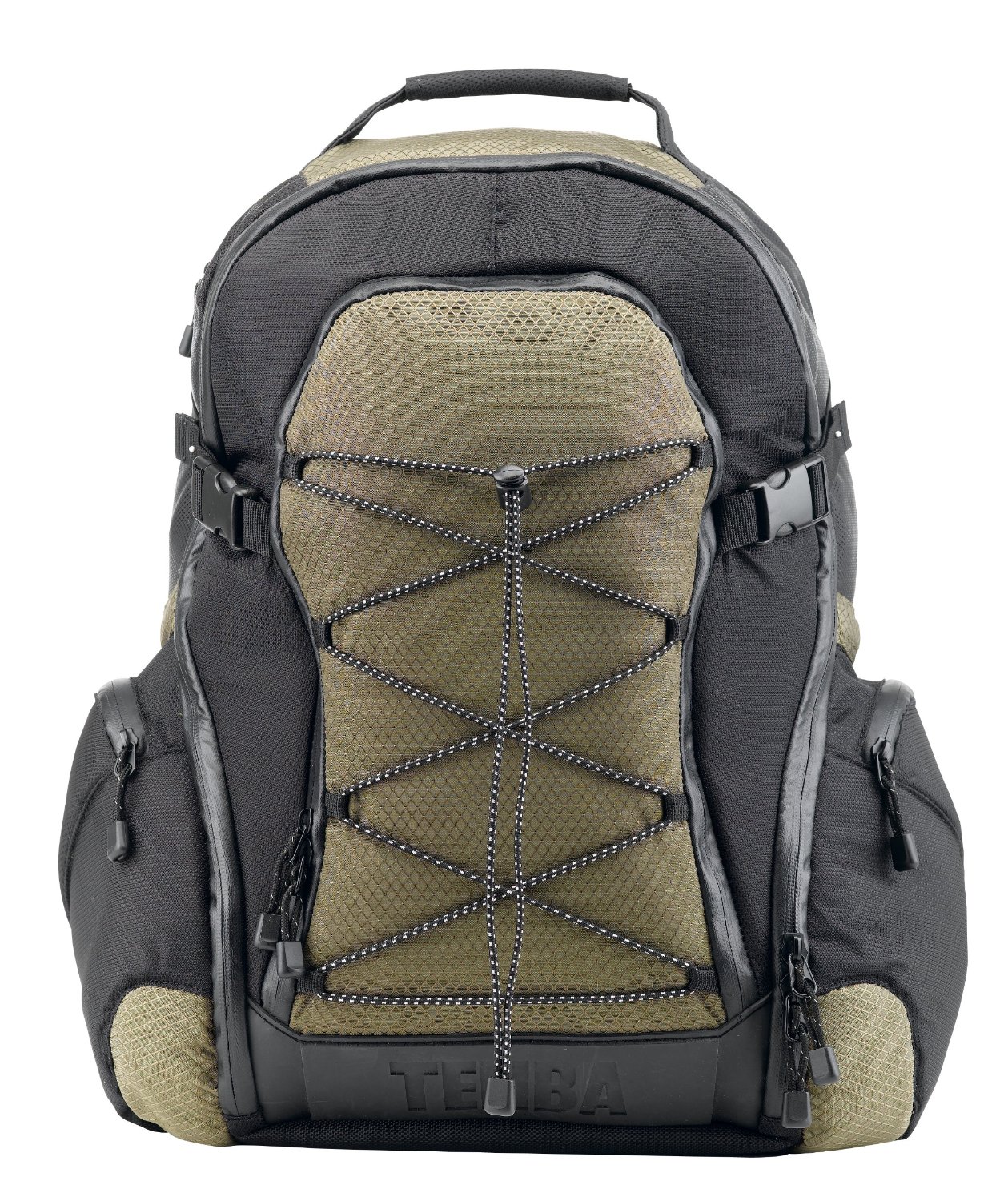 November 21, 2012
Previous Backpack
Canon Deluxe Photo Backpack 200EG for
Canon EOS SLR Cameras (Black with Green Accent)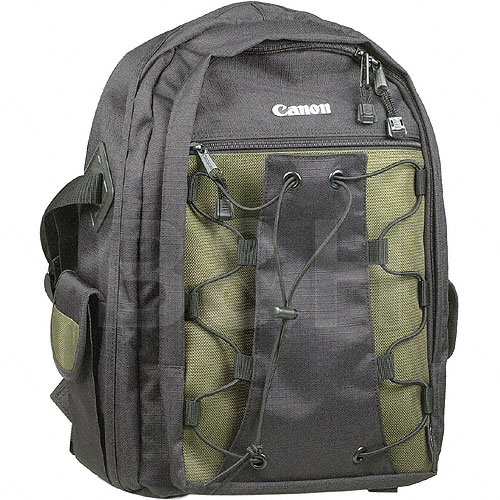 11/4/09
Backpack

I have a "gadget bag" or three at the house, not to mention more substantial camera luggage. But after a few days of toting around the cliché camera bag (read "man-purse") that offered limited storage for the camera, and above listed items, I concluded I needed a backpack. To carry a lens or two, and have some room for small personal items, I needed something bigger. I asked a few friends what they used. This led me to some very expensive LowePro backpacks that certainly appear to be worth the price of admission, but were hard to justify. Then while reviewing a purchase on Amazon, I encountered the Canon Deluxe Photo Backpack 200EG for a price that seemed too good to be true.

The good thing about Amazon is that if you get something and it doesn't fill the bill, it's very easy to return for a full refund. So I ordered and in two days received the pack. It's certainly not going to enable me to carry an arsenal of lenses, but I am able to get everything from the gadget bag, plus a couple lenses into it, with some wiggle room. It solves the problem of the effeminate gadget bag I was using, and translates to a carry method I am much more comfortable with, leaving my hands free to shoot, and the bag securely on my back where it can't swing down at an inopportune moment.

I blacked out the "Canon" logos to make it less obvious what the contents might be...
---
Return to Canon Accessory Index
---
Photos, Layout and Design © 2010 Paul M. Provencher All Rights Reserved.
Contents of this Web Site may not be used without written permission
Visitors since 5/6/2010