Super-Multi-Coated TAKUMAR 1:4/150mm
Sample Images made with this lens
| | |
| --- | --- |
| | |
| Full Frame | 100% Crop (click to enlarge to full size) |
| | |
| Full Frame | 100% Crop (click to enlarge to full size) |
| | |
| | |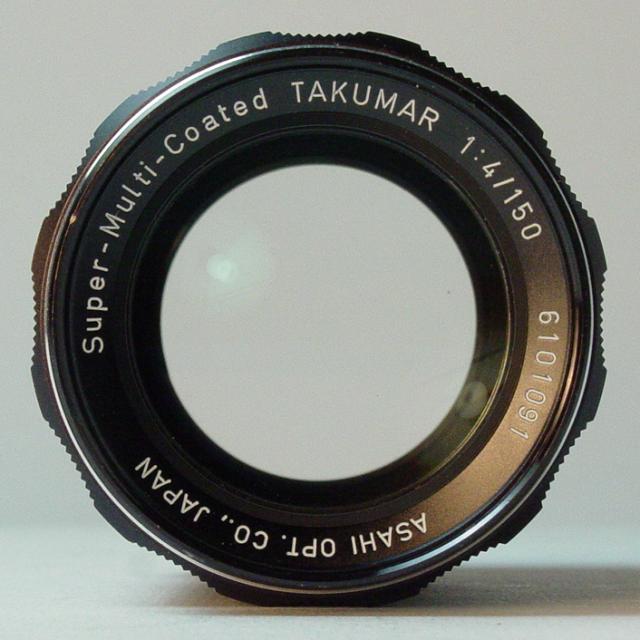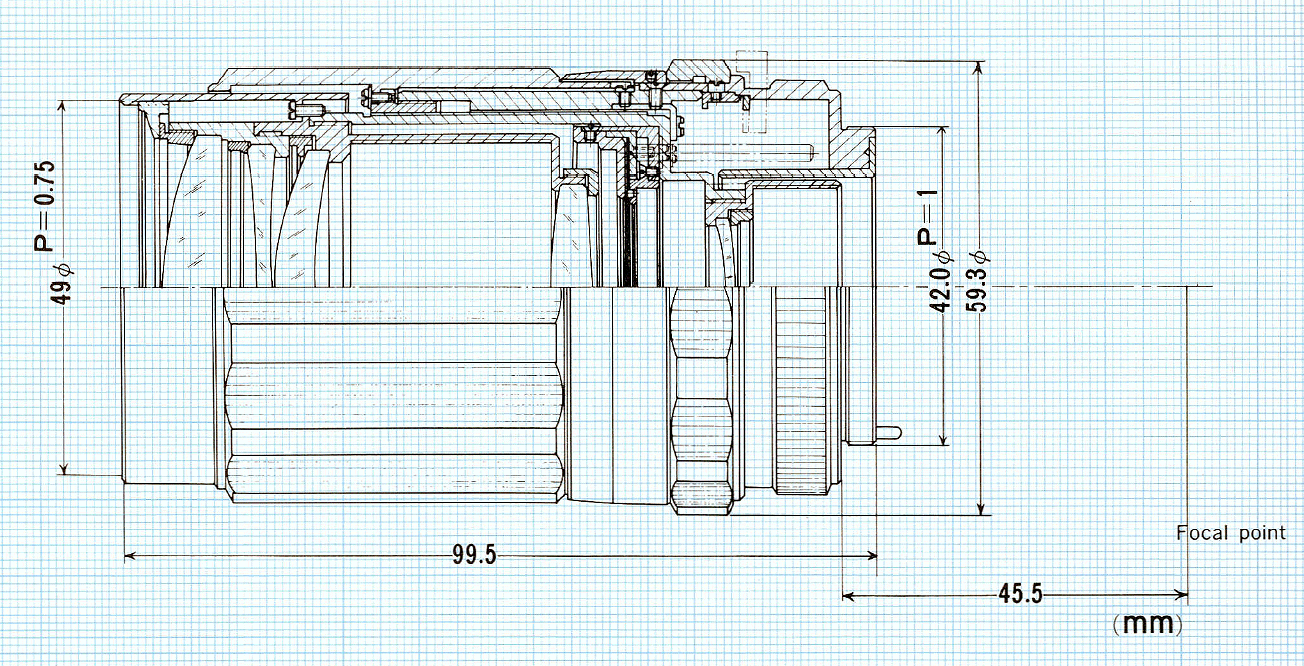 Download the Honeywell Pentax Takumar Lens Manual

Download Takumar Interchangeable
Lenses Operating Manual





This new fully automatic 150mm SMC Takumar with a focal length three times as long as the standard lens has been designed and produced to suit the purpose of photographing subjects requiring an intermediate angle between the 135mm and 200mm lenses. So compact, so light-weight, it looks like a 135mm lens, yet it is only 7mm longer. New-type, all-purpose telephoto lens … for telephoto snaps, scenics, sports, news events, stage photographs, nature life, etc.

F
eatures. This compact lens has the same diameter and is only a fraction longer than the 135mm F3.5. Nevertheless, it has a focal length three times that of a standard lens - its viewing angle of 17° makes it the ideal optic for those shots halfway between 135mm and 200mm. Its low distortion ratio and high resolving power give fine image quality at all distances!: ' And as an additional convenience, filter size is the normal 49mm.

Main uses. As a compact lens of true telephoto power, this is a very practical optic to take on field trips. Combined with extension tubes, it makes an excellent lens for close-ups of small moving objects and is also recommended for plant photography.
Focal length
150mm
Minimum aperture
F22
Maximum aperture
F4
Dimensions
Lens elements
5 in 5 groups
Maximum diameter
59.3mm

Di

aphragm
Fully automatic
Length
95mm
Angle of view
17°
Weight
0.71 lb (324g)
Minimum focusing distance
6ft (1.8m)
Filter size
49mm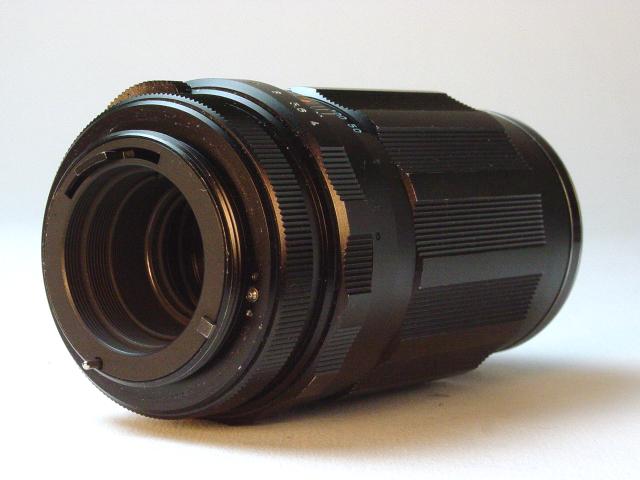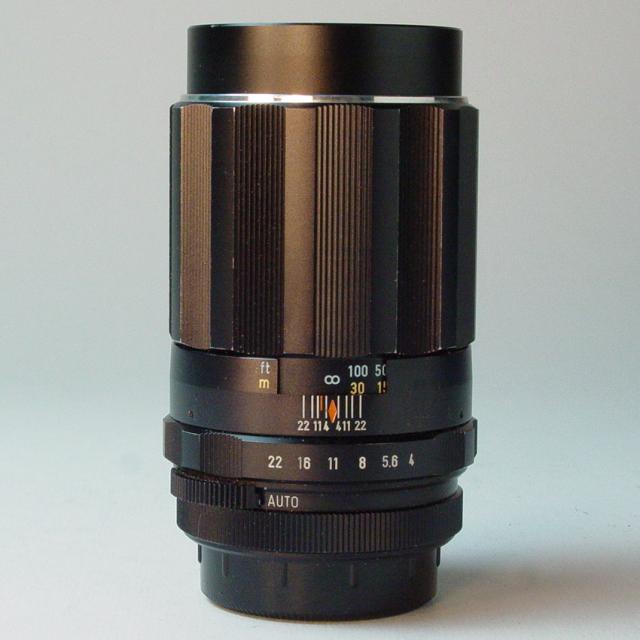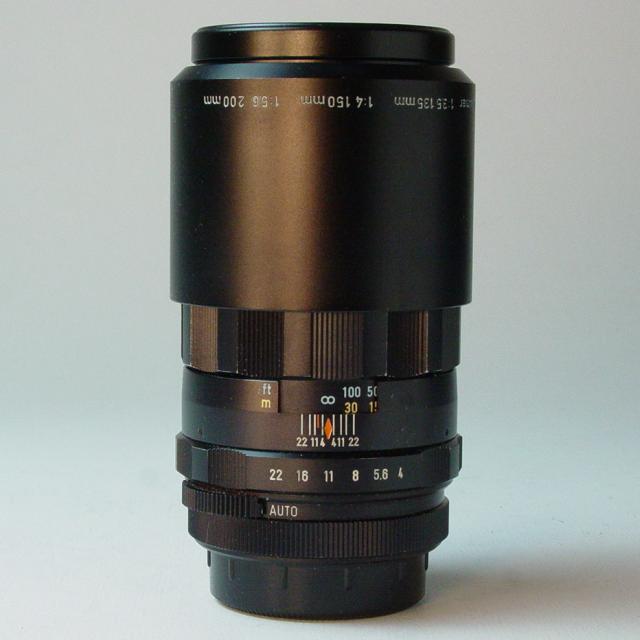 Download ES II Manual

ES Owners Manual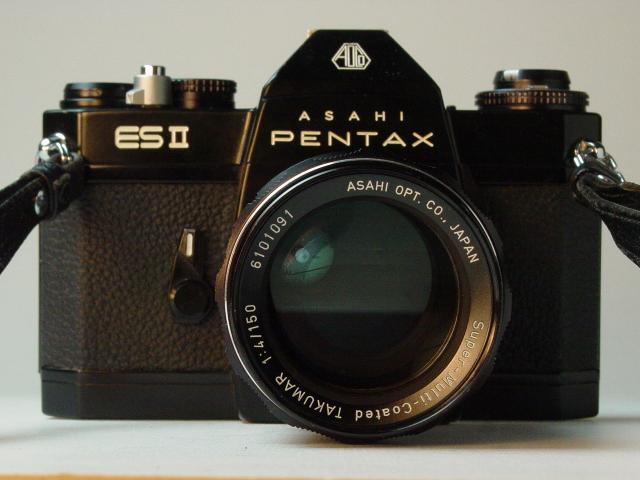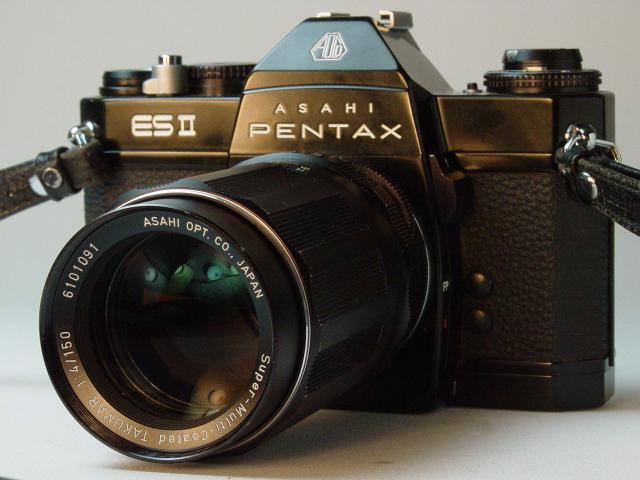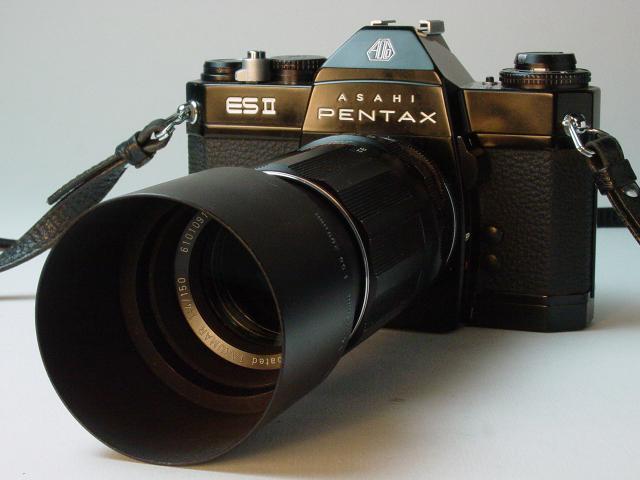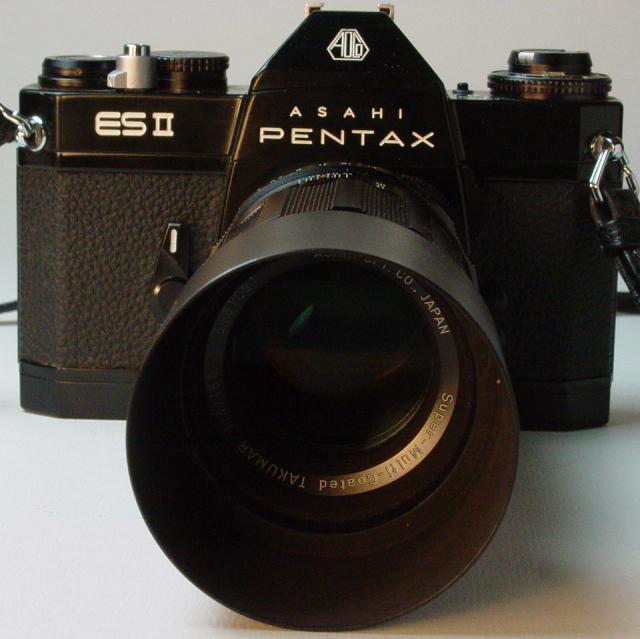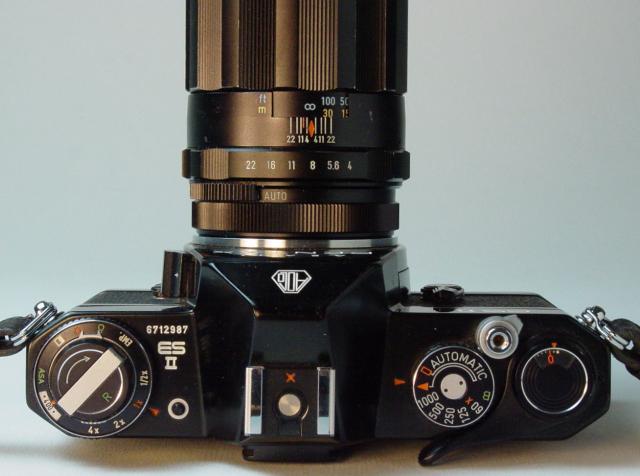 Download ES II Manual
ES Owners Manual


Download the Honeywell Pentax Takumar Lens Manual

Download Takumar Interchangeable
Lenses Operating Manual
Return to Index
---
Photos, Layout and Design © 2004, 2009 Paul M. Provencher All Rights Reserved.
Contents of this Web Site may not be used without written permission.
9-April-04 08:45 PM