Super-Multi-Coated TAKUMAR 1:1.8/55mm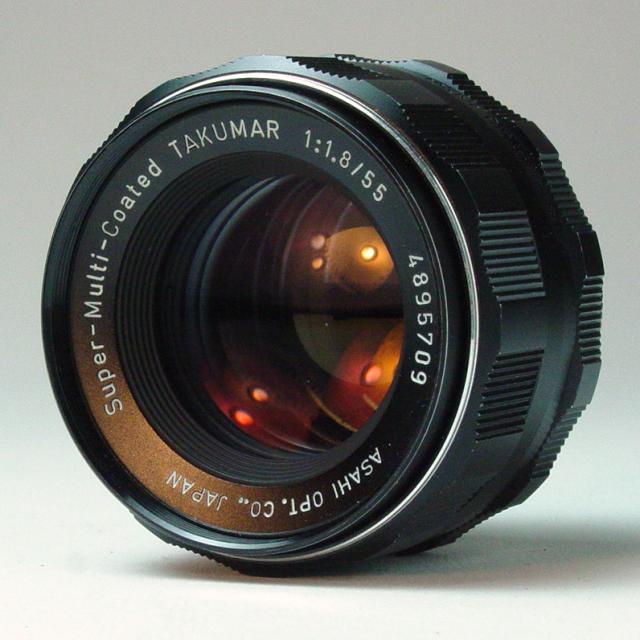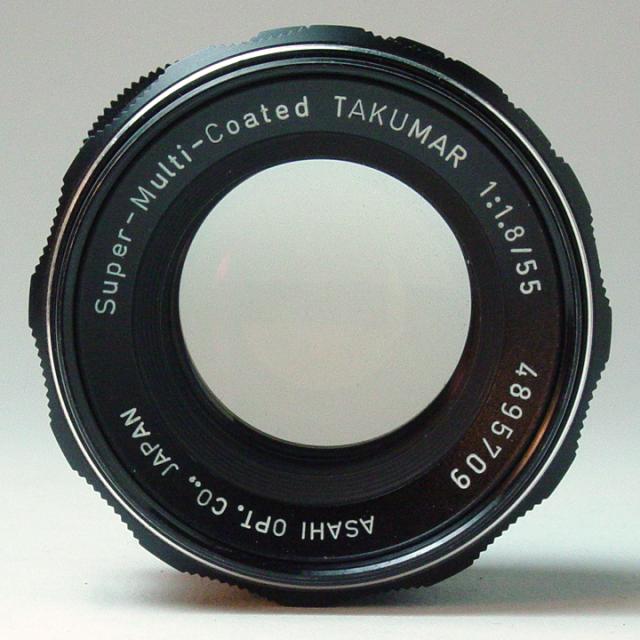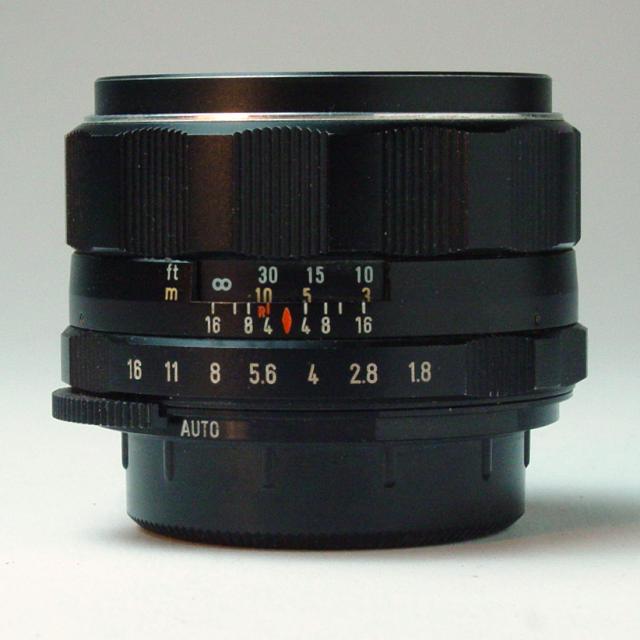 Download the Honeywell Pentax Takumar Lens Manual

Download Takumar Interchangeable
Lenses Operating Manual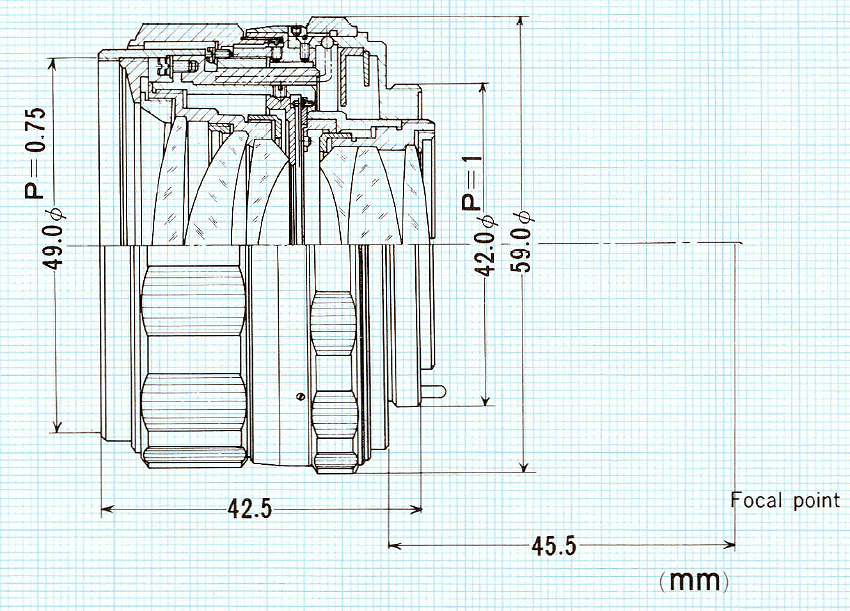 F
eatures. A true standard lens must above all give fine all-round performance and the Super-Takumar 55mm f1.8 has been perfected over the years with this object in mind. Accordingly the lens design is supremely practical ~ distortion is eliminated, the same even performance is obtained at long or short range, image resolution is high and results with color photography are superb. This is truly an all purpose quality optic at home in all fields of general photography.

M

ain uses. A standard lens is the first step toward an interchangeable lens system. As an introduction to the Super-Takumar range, the 55mm F1.8 can be readily recommended.
| | | | |
| --- | --- | --- | --- |
| Focal length | 55mm | Minimum aperture | F16 |
| Maximum aperture | F1.8 | Dimensions | |
| Lens elements | 6 in 5 groups | Maximum diameter | 59mm |
| Diaphragm | Fully automatic | Length | 38mm |
| Angle of view | 43° | Weight | 0.44lb (202g) |
| Minimum focusing distance | 1.5ft.( 045m) | Filter size | 49mm |
Also super-multi-coated standard lens for Spotmatic II, it reduces flare and boosts contrast to a degree far beyond what was previously possible in optical technology. You can get pictures with more detail and richer colors than is possible with any other system at any price. It also features a tougher coating which means the super-multi-coated lenses are more scratch resistant and durable.
Spotmatic Owners Manual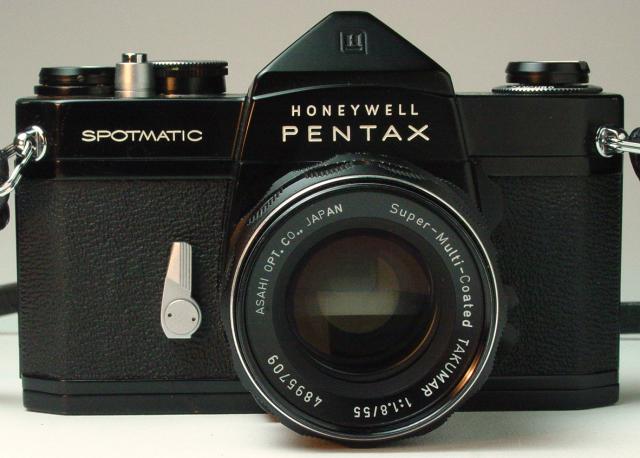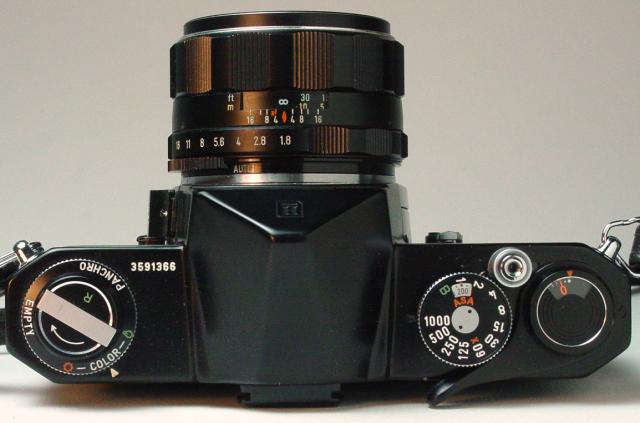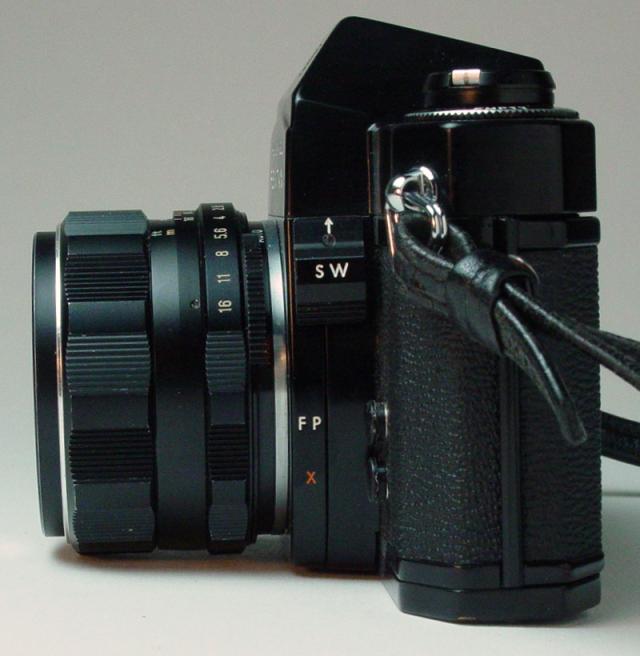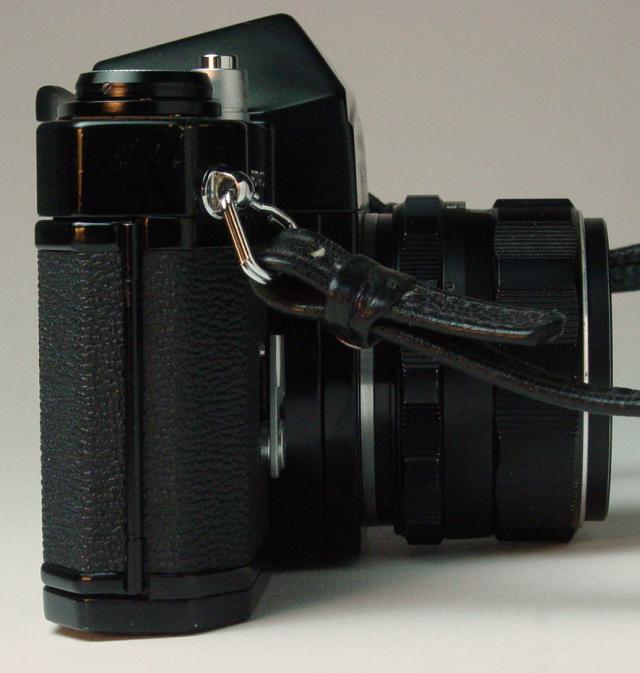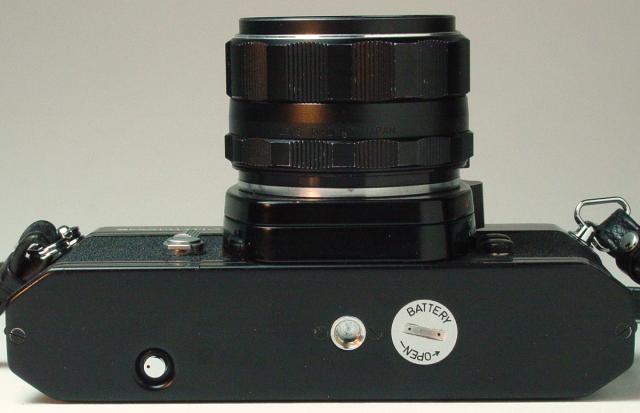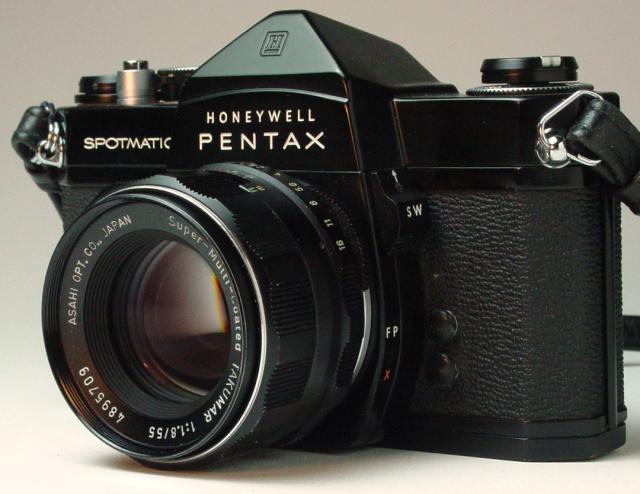 Spotmatic Owners Manual


Download the Honeywell Pentax Takumar Lens Manual

Download Takumar Interchangeable
Lenses Operating Manual
Return to Index
---
Photos, Layout and Design © 2004, 2009 Paul M. Provencher All Rights Reserved.
Contents of this Web Site may not be used without written permission.
08-Jan-04 06:31 PM