Super Takumar-Zoom 1:4.5/70~150 (first Super-Multi-Coated Takumar)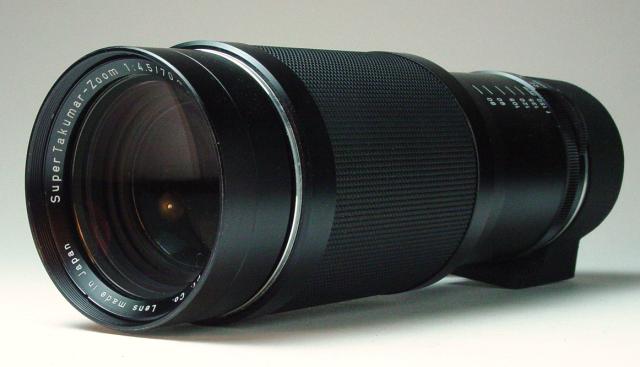 Full Frame
100% Crop (click to enlarge to full size)
Full Frame
100% Crop (click to enlarge to full size)

Download the Honeywell Pentax Takumar Lens Manual

Download Takumar Interchangeable
Lenses Operating Manual

Download Asahi Pentax Takumar Interchangeable
Lenses Operating Manual (early version)
Proven by an impartial and authoritative test to be the best zoom lens for 35mm single-lens reflex. Versatile zooming range from 70mm to 150mm for fast action shooting.

Late examples of this lens (like the one shown on this page) received the first production Super-Multi-Coating of any Takumar lens.

Features. This is a superb quality zoom lens with a focal length continuously variable from 70mm to 150mm. Scale markings are for 80, 90, 105, 120 and 135mm, and intermediate settings are of course possible. The viewing angle ranges from 35° to 17, and zoom ratio is 2. Equipped with a fully automatic diaphragm, this lens has 14 lens elements mounted in 12 groups which give the same fine resolving power and sharp focusing characteristics as individual Takumar lenses. Sliding forward or back the focus/zoom barrel moves the lens backward or forward for zoom effect - once the lens has been focused by rotating the same barrel, shots of moving subjects can be taken in rapid succession at different focal lengths. Minimum focusing distance is 3.5m, but if the special attachment lens is used, this can be decreased to 1.9m for close-up shots.

The combined zoom and focusing ring of this lens make for the fast operation so important with zoom lenses

: you can double the focal length in a matter of seconds. And the Super-Takumar-Zoom has completely eliminated the loss of sharpness and picture quality usually associated with zoom lenses. In quality as well as in quantity, it is a true combination of Super-Takumar lenses.
Main uses. Since this is a zoom lens which combines the functions of several single lenses with no loss in quality, its range of uses is practically unlimited.
| | | | |
| --- | --- | --- | --- |
| Focal length | 70-150mm | Zooming mechanism | Rotary helical type (by zoom ring) |
| Maximum aperture | F4.5 | Dimensions | |
| Lens elements | 14 in 12 groups | Maximum diameter | 74.5mm |
| Diaphragm | Fully automatic | Length | 224mm |
| Angle of view | 35°~17 | Weight | 2.51 lb (1140 g) |
| Minimum focusing distance | 11.5ft. ( 3.5m) | Filter size | 67mm |
| Minimum aperture | F22 | | |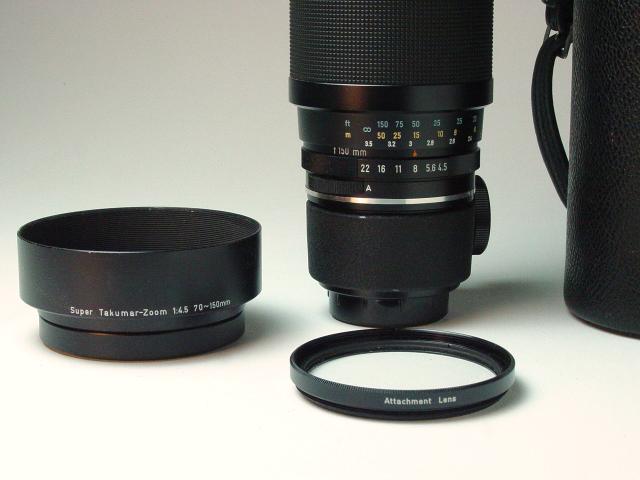 Spotmatic Owners Manual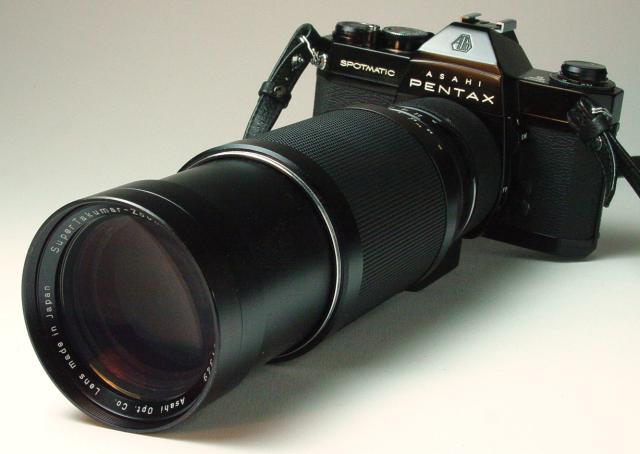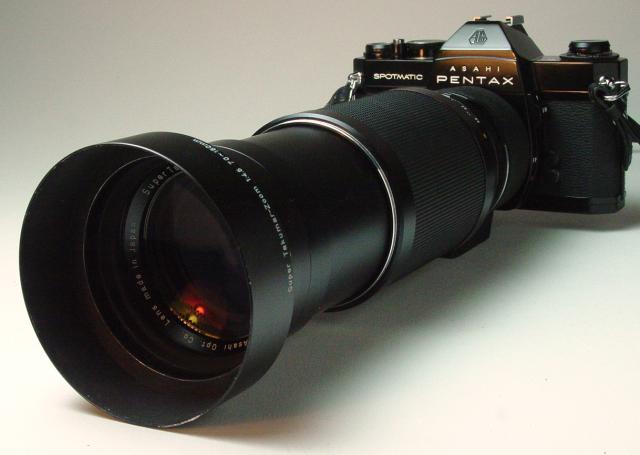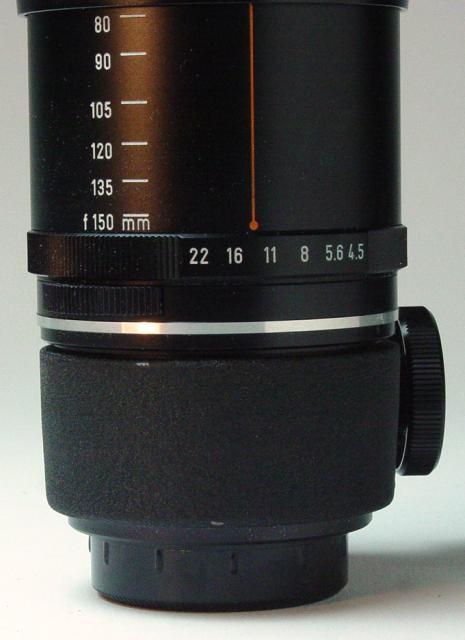 Spotmatic Owners Manual


Download the Honeywell Pentax Takumar Lens Manual

Download Takumar Interchangeable
Lenses Operating Manual

Download Asahi Pentax Takumar Interchangeable
Lenses Operating Manual (early version)
Return to Index
Return to Super Takumar-Zoom 70~150 f.4.5 (first multi-coated Takumar)
---
Photos, Layout and Design © 2004, 2009, 2010, 2012 Paul M. Provencher All Rights Reserved.
Contents of this Web Site may not be used without written permission.
10/29/2012 10:23:42