Honeywell Repronar Model 805 A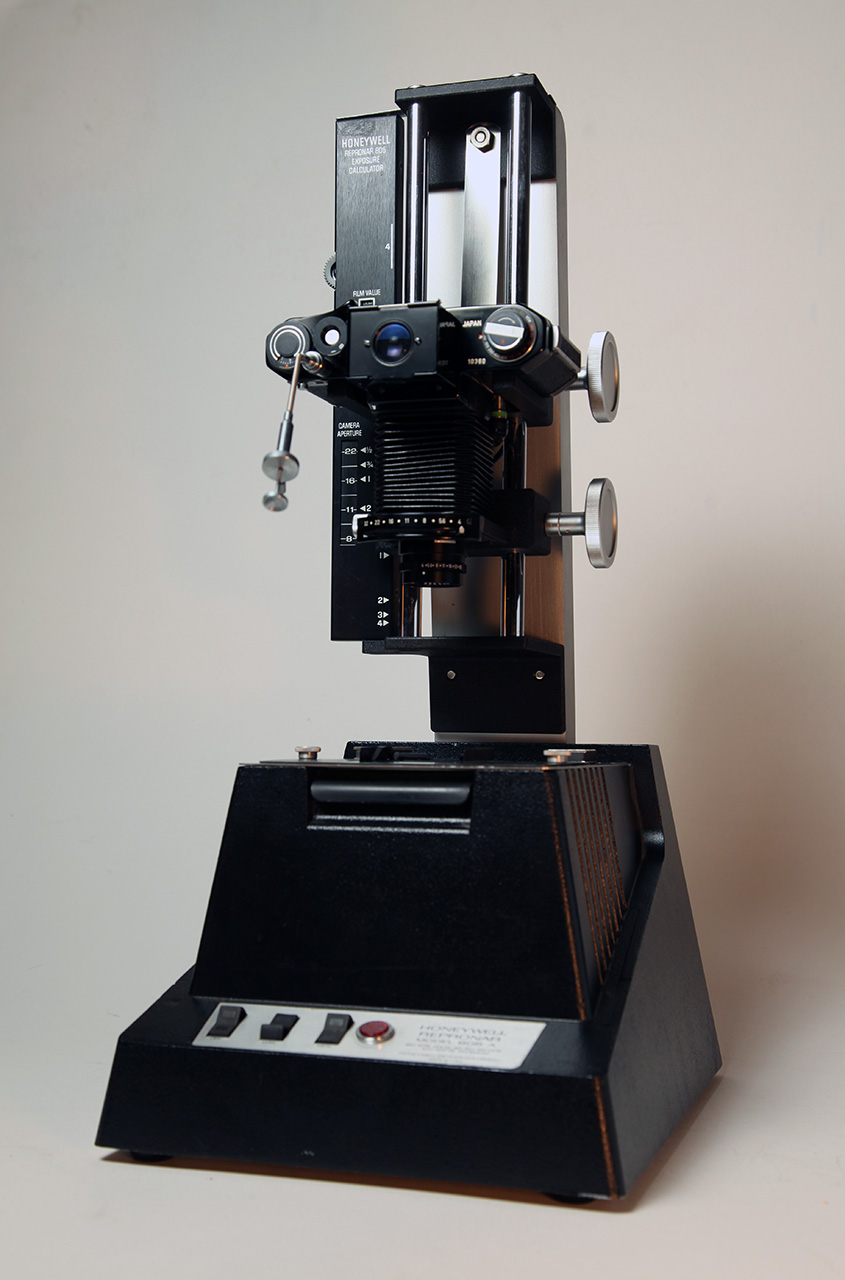 Download Honeywell Repronar Model 805 Manual
When I was just getting into photography about 40 years ago, I heard about this machine and it fueled my imagination for quite some time. I was fortunate to find one in nearly mint original condition after all this time. I have listed this in the "Accessories" section of my site but it's a camera, bellows lens, bellows, slide copier, and strobe, in a sense it's an entire camera system in one unit.

Honeywell Repronar Model 805 A The Honeywell Repronar 805 is an easy-to‐use 35mm slide duplicator and much, much more. It offers exciting creative possibilities ranging all the way from captioning and cropping to color enhancement and avante‐garde superimpositions. Color shifts and disappointing exposures are often easily remedied. Besides permitting more control over final results, using the Repronar is normally much faster and more economical than having an outside laboratory make the duplicates. With imaginative application, the Honeywell Repronar can easily become the most useful photographic tool in the laboratory, studio, home or office.
The Repronar consists of a special purpose camera, an easel with slide and filter holders, and an electronic‐flash light source with high and low output control, an incandescent light source for viewing the transparency copies and an adjustable Exposure Calculator.

The special purpose 35mm camera is a single‐lens reflex type with a high quality f/4 Takumar preset copy lens designed specifically for this application. It features a rapid film advance lever and film rewind crank.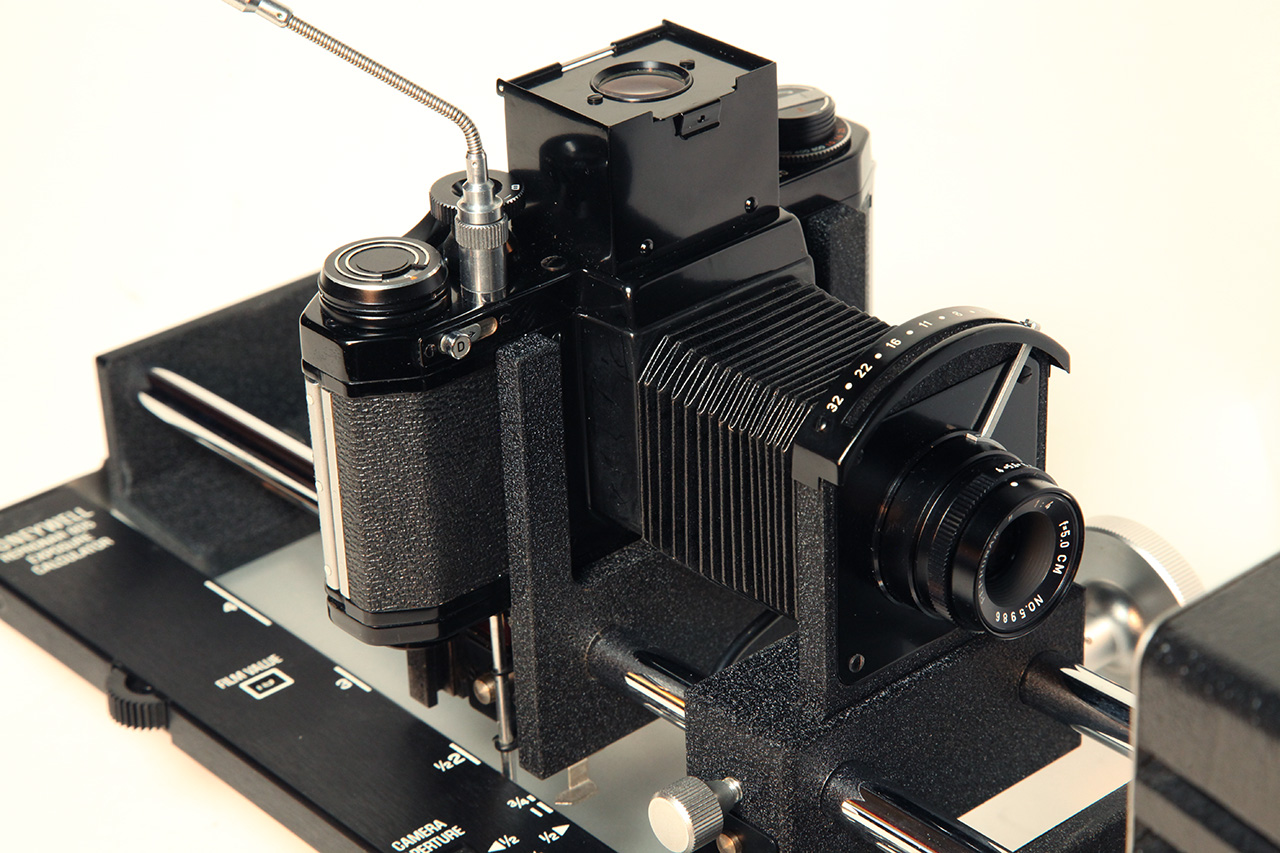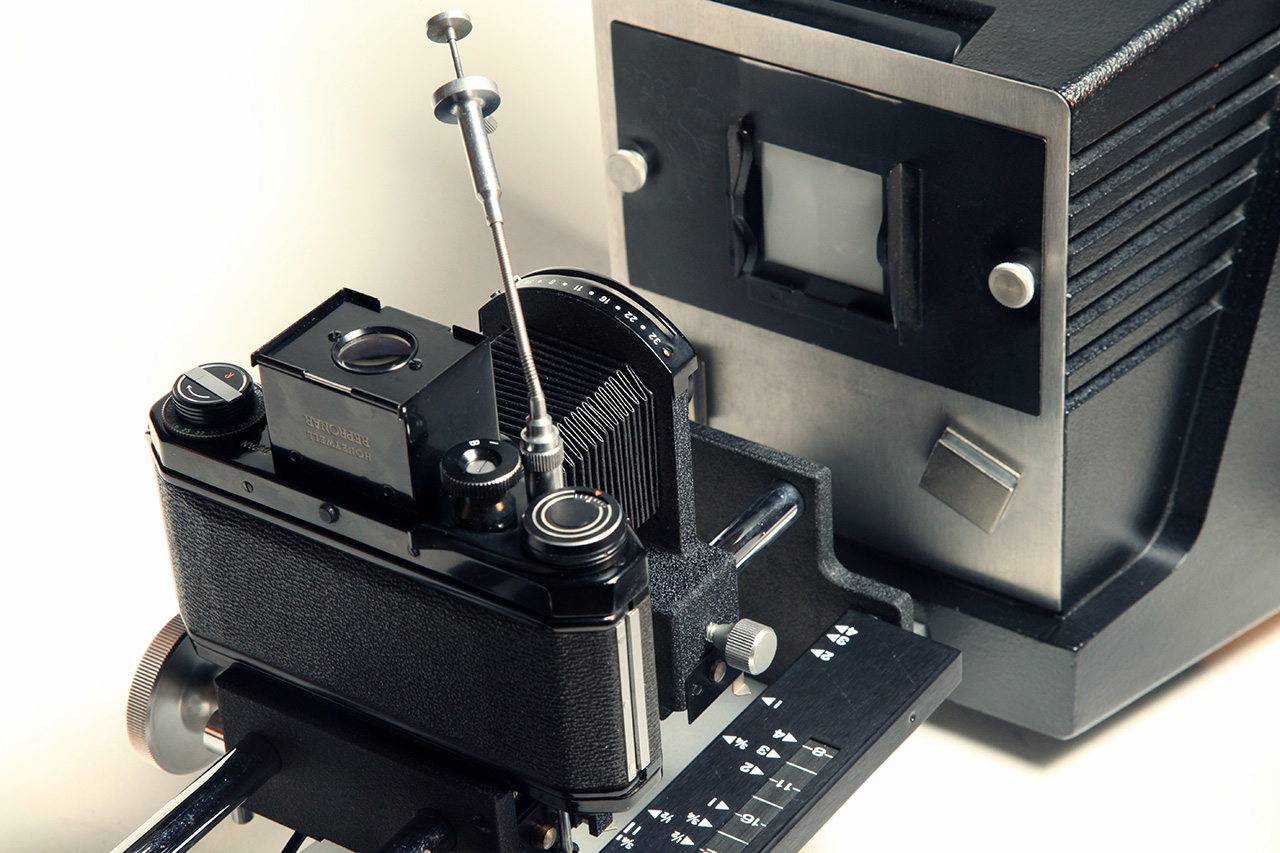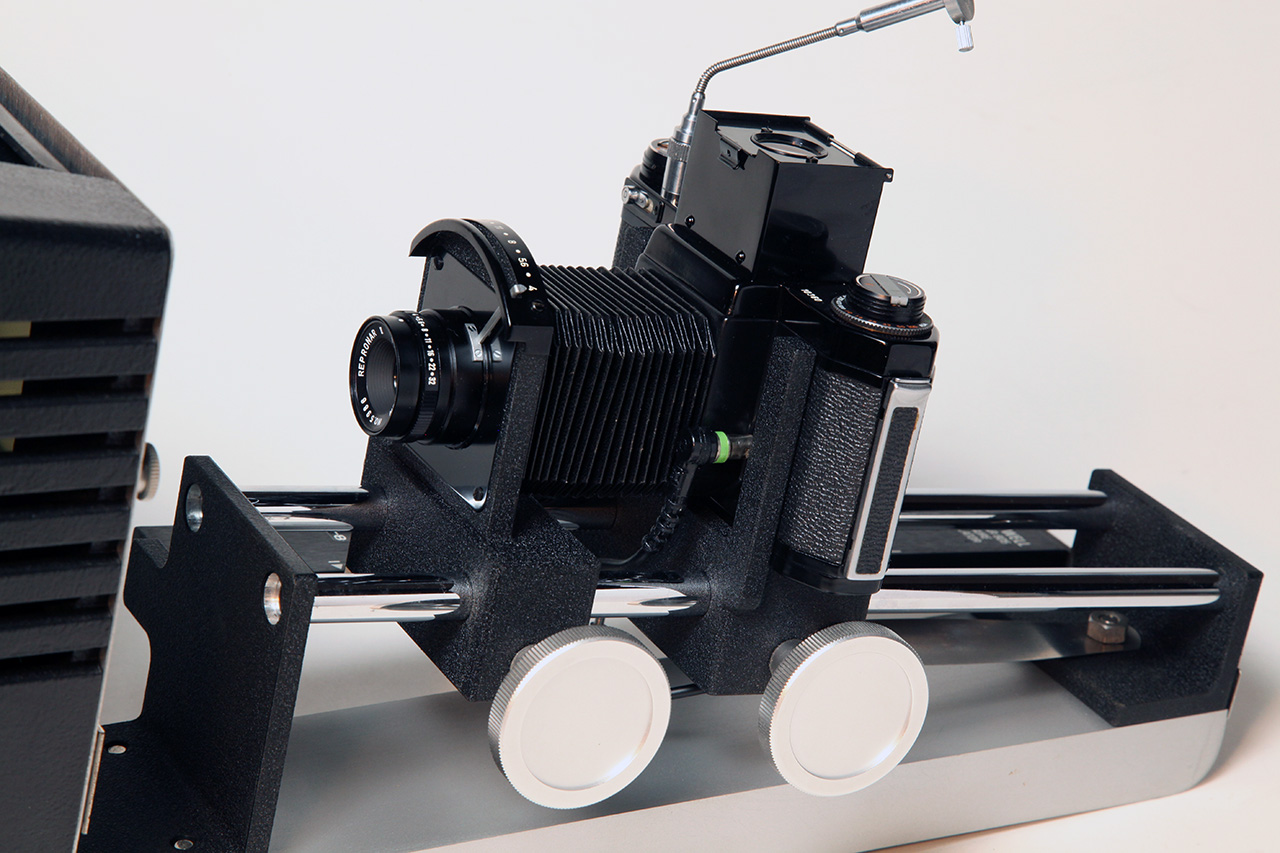 A shutter cocking device permits multiple exposures. A motor drive option was offered. Provisions to power it are provided in the base. The camera attachment point is evident by the pulley shown below.

Both the camera and the lens carriage move smoothly on a helical rack to vary the magnification and to achieve sharp focusing.

A ground glass permits direct viewing for composition, and a magnifier lens assures critical focusing for sharp, clear copies.

Extension bellows adjust for copies of any degree of magnification from 4X enlargement to ½ X reduction of the original color transparency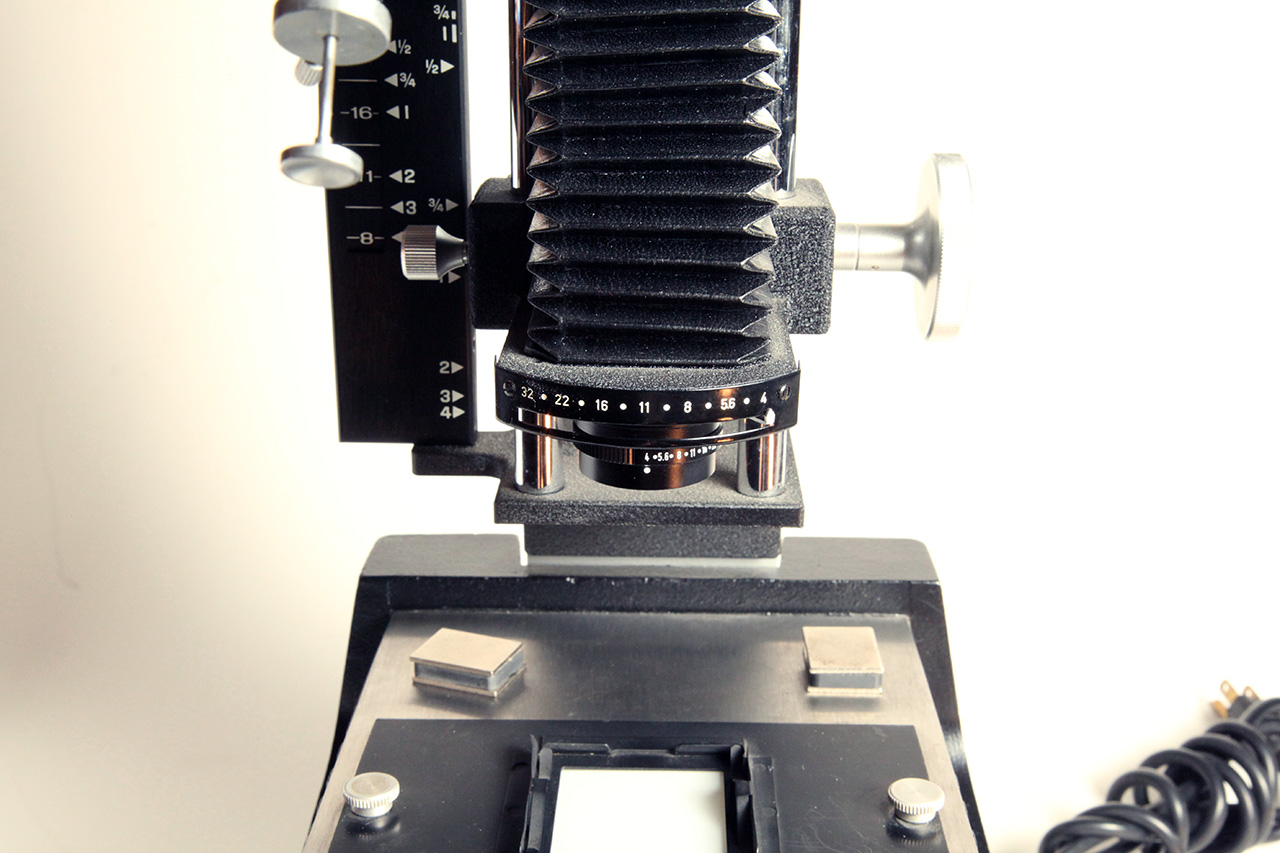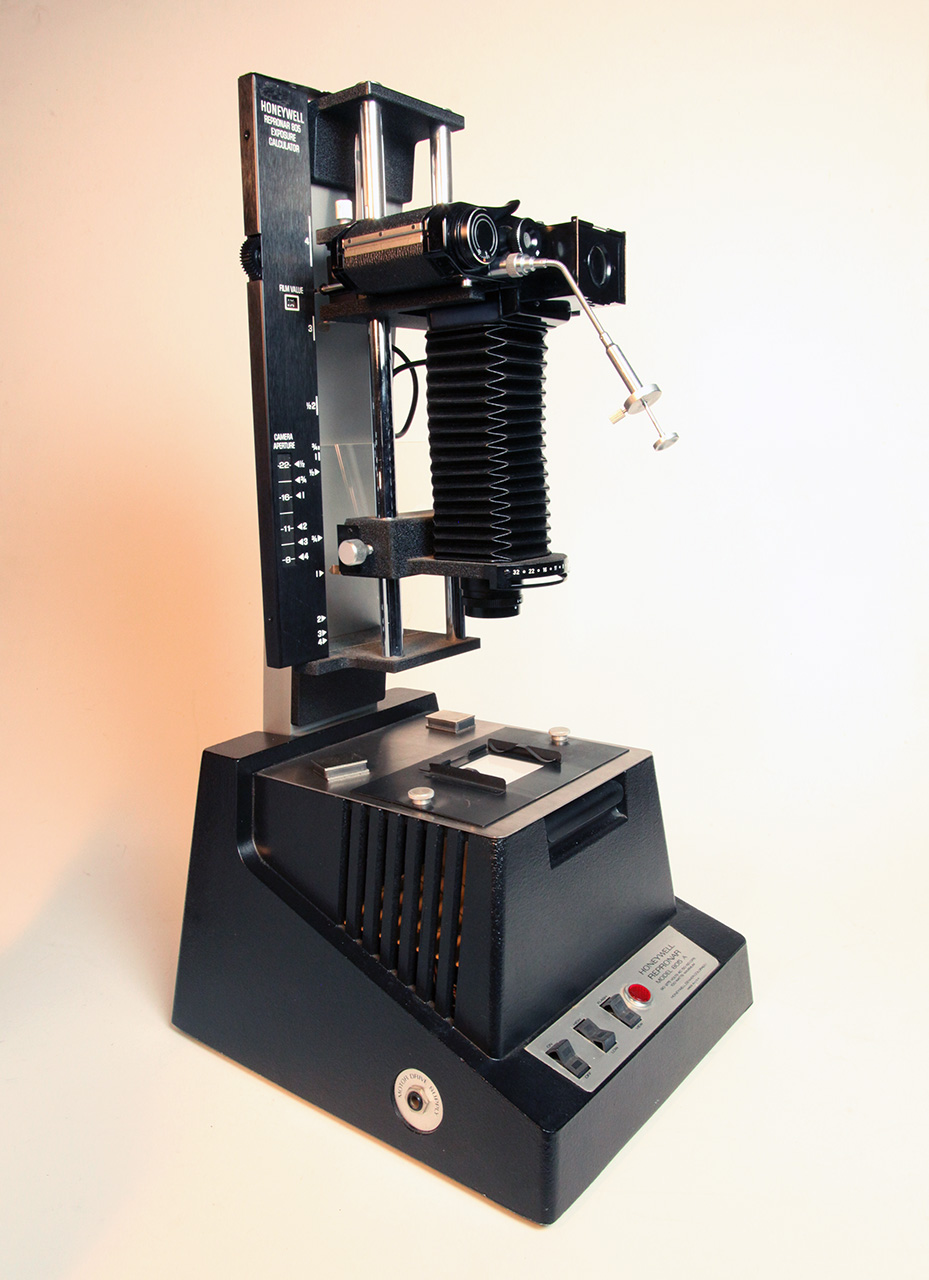 Honeywell Repronar Model 805 Manual
Return to Pentax Accessories
---
Photos, Layout and Design © 2010 Paul M. Provencher All Rights Reserved.
Contents of this Web Site may not be used without written permission.
31 January, 2010 23:01:34 -0500
visits since 1/31/2010
Home