Pentax Accessories
All film-based images on this site were made with Pentax cameras and lenses. Since this page was first produced, many new lens images have been added that were made with a digital camera and Zeiss lens.

Here are some of the different accessories for screw-mount cameras that Pentax made in the '60's and '70's. I have provided technical information in addition to the photos. Enjoy!
Asahi Pentax Accessories
Microscope Adapter
Bellows
Auto Bellows II
Slide Copier
Clip-on Magnifier
Accessory Clips
Shutter Dial Lock Ring
Helicoid Extension Tube
Auto-Extension Tube Set
Leica Mount Adapter B
CdS Clip-0n Exposure Meter
Right Angle Finder
Repronar Model 805 A
Rubber Eyecup
Cable Release
Honeywell Strobonar 772 with Strobo-Eye
Souvenir Toy
Asahi Pentax Filters
Close-up Lens No. 1
Ghostless UV 49mm
UV 49mm
Polarizer 49mm
O2 49mm
R2 49mm
Mirror Adapter
Stereo Adapter
YG 49mm
Y2 49mm

---

Asahi Pentax Auto 110 Accessories
Books about Pentax cameras for sale!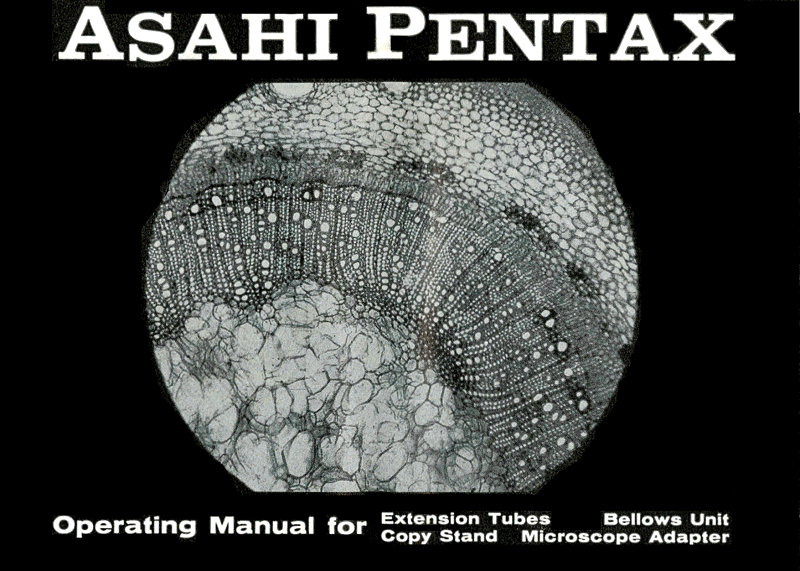 Download Asahi Pentax Operating Manual for Extension Tubes,
Bellows Unit, Copy Stand, Microscope Adapter

Download the Takumar Interchangeable
Lenses Operating Manual!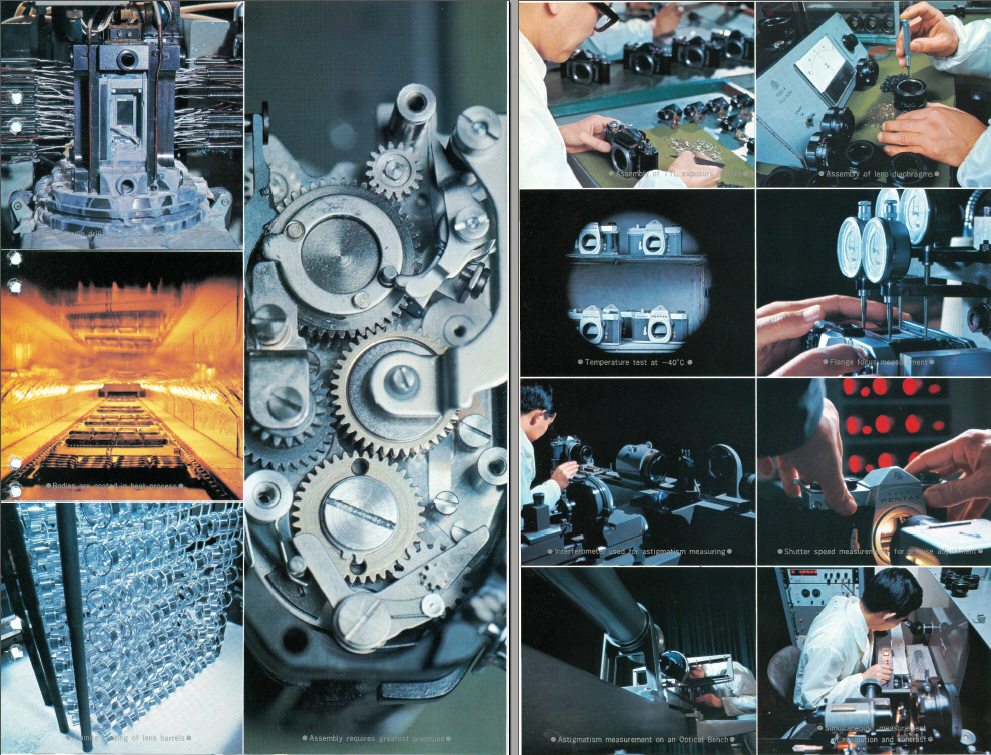 Download the Honeywell Pentax Takumar Manual - Huge! Very hard to find!
This is NOT the Lens Manual provided with lenses!
Side-by-Side Spotmatic Family Feature Comparison Table
---
Navigation
Pentax
Cameras
Lenses
Accessories
Canon
Cameras
Lenses
Accessories
Olympus
Cameras
Lenses
Accessories
mamiya/sekor
Cameras
Lenses
General
Books
& Manuals
Images
Groups
& Web Rings
---
Photos, Layout and Design © 2007 Paul M. Provencher All Rights Reserved.
Contents of this Web Site may not be used without written permission
Since 1/1/2007