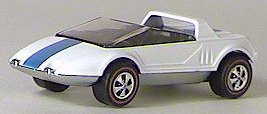 Current auction items (if any)
Info
Ordering | Shipping | Payment
Info
Ordering | Shipping | Payment
Click here for Collector books about Die Cast!
Click here to check my current auction items (if any)

---
I ship all orders via U.S.P.S. Priority Mail, insured. For orders shipping to the Continental United States, the cost for shipping is $5.75 for up to 10 cars (All prices are in U.S. Dollars)

Info
Ordering | Shipping | Payment
I accept personal checks or money orders. For international customers, I accept only International Money Orders. For anyone ordering from the United States, I will accept Visa or MasterCard through PayPal. Get your free PayPal account and a sign-up bonus (while program lasts) by clicking the banner below!

Use your Visa or MasterCard to Order



I'm X.com Verified

Info
Ordering | Shipping | Payment
Use the appropriate form to confirm availability of the items you wish to purchase. Check off the items you wish to order. I'll write back with availability and so on.
Amazon Affiliate Sales
Some items on these pages are offered through special arrangements with Amazon.com. These items are shipped by this vendor. Payment is made directly to them and shipping terms are described on the pages offering the item.